Editorial Consultant
Come Carpentier
Côme Carpentier de Gourdon is currently a consultant with India Foundation and is also the Convener of the Editorial Board of the WORLD AFFAIRS JOURNAL. He is an associate of the International Institute for Social and Economic Studies (IISES), Vienna, Austria. Côme Carpentier is an author of various books and several articles, essays and papers.
Editors
Siddharth Singh
Siddharth Singh has done his masters in International Relations and M.Phil. in Indo-Pacific Studies from school of International studies (SIS), Jawaharlal Nehru university (Jnu), New Delhi. he is pursuing his PhD in Indo-Pacific from SIS, JNU.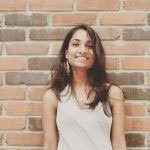 B Shruti Rao
B. Shruti Rao is a part of the Yenching Scholars at Peking University. She is a Young India Fellow, Ashoka University and has previous work experience with India Foundation and PriceWaterhouseCoopers Bangalore.
Editor (Podcast)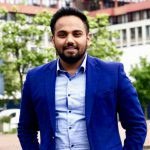 Rohit Kumar
Rohit Kumar is Junior Research Fellow at India Foundation. He basically deals with Border related issues like Border Management and Migration Crisis, mainly the Rohingya Influx in the Indian mainland. He presented a paper during the Mortality Session at the International Conference on Border Deaths and Migration Crisis held in Amsterdam, The Netherlands.