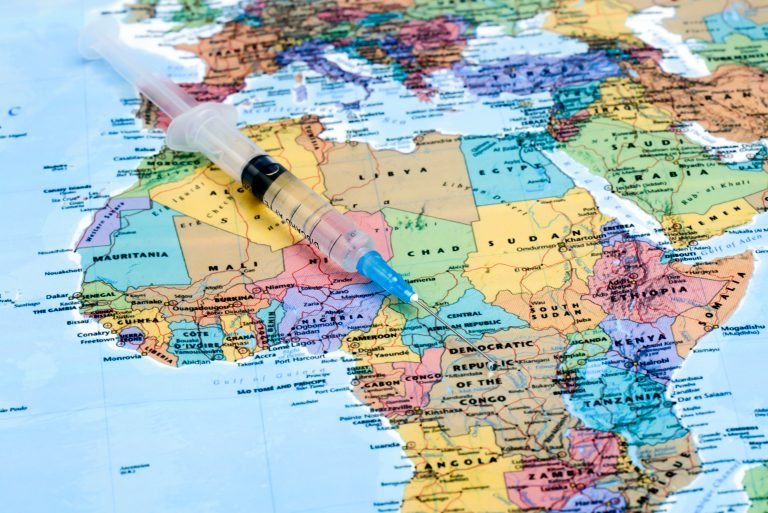 The UN Security Council conducted an open debate (19 May) to discuss "Peace and Security in Africa" and to analyse the root causes of conflict while promoting post-pandemic recovery in Africa. A laudable and timely initiative indeed. Africa suffers from institutional and infrastructure deficits worsened by capacity constraints despite decades of formal freedom from the colonial yoke.
One can write a magnum opus to highlight the deeply ingrained injustices and consequent causes of conflict and inequity across the spectrum. Change is in the offing and many Africans have understood the need for taking their destiny in their hands. For that however, benevolent global assistance and unconditional support and not rabid competition for resources are needed. One can easily argue against this idealistic desire and dismiss it but the impact of continued indifference to the fundamental causes of Africa's predicament would only further undermine the shaky foundations of the global system. More instability in one area will surely impact the other howsoever remote it is. Global interdependence is a reality that cannot be counteracted but apathy of some can surely derail the equilibrium. A casual glance at history would attest to that reality.
Africa has been suffering from Covid neglect due to vaccine imperialism as it tried to put its own cumulative efforts together. Not an easy task when the most advanced economies and countries have struggled with their own healthcare crisis due to Covid -19 policy paralysis or for that matter infrastructural constraints and eventually hoarding vaccines for their own use or for geo-political ends. They could hardly be the models but indeed provide good lessons in health management for those willing to learn.
Rome was not built in a day and there are no hard and fast rules to address an unprecedented situation but when common sense becomes uncommon how would you be able to summon it? One can imagine the plight of the developing world, especially in Africa, where all these challenges are magnified and beyond the capacity of national governments and regional enterprises. Hence, they depend a great deal on global goodwill as they develop their pan-African institutions and Visions from AU to AfcFTA (Continental free Trade Agreement) and endeavour to take charge of their own security by developing African defence mechanisms.
It seems that Africa is back in focus for major actors and not-so-major players alike but most importantly Africa is back and wants to be reckoned with in the global reordering post pandemic. Going through the pandemic itself and its adverse impact on the socio-economic matrix will have far reaching consequences. To address these there are indeed some positive signals coming from various quarters apart from the Gavi or Covax mechanisms. French President Macron hosted a conference in Paris for financing Africa and assured the Africans that impoverished economies must not be left behind in the post-pandemic economic recovery.
A substantial financial package is required to provide much-needed economic stimulus. At first it would mean accelerating the COVID-19 vaccine rollout and creating the fiscal breathing room for African nations, which will face a shortfall of $285 billion over the next two years, as per the Summit communique. Macron while retiring the Sudanese debt of $ 5 bn claimed that he will work towards persuading rich nations by October to reallocate $100 billion in the IMF special drawing rights monetary reserves to African states. TheEuropean Union will invest 1 billion euros to build vaccine manufacturing hubs in Africa, according to Ursula von der Layen the Head of the European Commission. Nevertheless South African President in an interview, post conference, lamented Vaccine inequity and criticised the Vaccine apartheid and Vaccine Imperialism.
The USA, whose former President Trump disparaged Africa at times, apparently thinking of it mostly as a place to make his friends even richer, is looking for a new approach under the Biden Administration. But that is more predicated to counter China and Russia's outreach and primacy on the continent in accordance with Washington's global threat perception. Even though Washington remains the largest contributor to socio-economic projects, their policy is based on using public diplomacy and soft power to secure American economic, political, and security interests.
China, despite indulging in debt trap neo-colonialism and often betraying racial prejudice has maintained its pole position as an omni present economic actor that is the envy of most. Even some African countries realise that they are also distrustful of former colonial masters. But there are scores of other players apart from the US. Europe, China, Russia, Japan and India such as the UAE, Saudi Arabia, Turkey, Iran, Israel, Jordan, Qatar and Brazil etc. who are expanding their business and security ties with the region rather seriously. India has also chosen to work closely with some of these partners on a trilateral basis.
In CoVid, V is the central alphabet with a new vocabulary ranging from Vaccine Maitri to Vaccine Nationalism to Vaccine Imperialism. Only V 5 countries are manufacturing vaccines for now. Hence their domestic priorities and challenges, as well as their myopic policies have been called in question for a once-in-a-century pandemic when global solidarity and effort only could have confronted this borderless free floating killer virus. In such a scenario, India's Vasudhaiv Kutumbakam policy that underscores that the World is one family, interlaced with an all embracing "share and care' attitude could be the beacon of hope and provide a template for collaboration with other like minded countries in accordance with the wishes and interests of the Africans themselves. No doubt there are no free lunches in the world of diplomacy, but a fair deal is utterly desirable.
India has been on the forefront of supporting national movements and emancipation from colonial bondage in the 1950s-60s. It remained committed to assist African friends be it through NAM, G77, UN or in other multilateral organisations or for that matter the International Solar alliance or its resilient infrastructure initiative. India's ever expanding capacity building programme under ITEC has been exemplary and has aided, since 1964, across the whole spectrum of socio-economic activity. Thousands of Africans have availed scholarships and been trained in top Indian educational and technical institutions apart from huge projects under grants and soft Lines of credit.
According to Foreign Minister Dr S Jaishankar (EAM) "The world must stand by Africa in this crisis. On its part, India has done so, by supplying medicines, vaccines and health-related equipment to 42 African countries. We are also working in partnership with South Africa and others to address the challenges of accessibility and affordability of vaccines". Recalling the ideational contours of India's Africa policy enunciated for the first time by Prime Minister Modi in 2018 while addressing Uganda's Parliament, Minister Jaishankar assured at the UN that India will respond to the priorities of Africa, as defined by Africans themselves. Our support is without conditionalities and in line with African expectations. This is visible in our 189 projects in 41 African countries being implemented under concessional loans. It is expressed in our providing medicines, health equipment, ambulances, books, vehicles, and food grains. Or indeed in the vocational training and IT centres set up across Africa, in the 43,000 education and training slots we have provided over the last five years, or the digital education and health programmes with 17 African partners. Our trade and technology exchanges are steadily growing, in line with closer political and people-to-people ties. Whether it is debt relief or climate change, we treat Africa's challenges as our own" he added.
Not only did the EAM recount the assistance in the bilateral domain or in the context of Covid, he also lamented the fact that Africa had no voice at the UNSC. India itself a claimant to a permanent UNSC seat, along with various groups and countries has been crying hoarse for decades now for urgent reforms to the UNSC and other UN organisations to stop them from becoming irrelevant in the emerging global dynamic. A new order would need new and more balanced institutions and new invested actors in the multilateral institutions. The Victor vs vanquished mentality inherited from WWII when the UN was founded must be dispensed with.
Dr Jaishankar forcefully presented and supported Africa's case for representation at the UNSC "It is a matter of continuing regret for us that the voice of Africa is not given its proper due in this most pivotal institution. Our support for the Common African Position, as stated in the Ezulwini Consensus and the Sirte Declaration, is sincere and unambiguous.". Happily, we are witnessing increasingly common pan-African positions on key issues by Arican leaders despite the occasional challenges raised by coups and corrupt regimes.
India's policy and approach have a much greater probability of success given its benign approach and firm stand on behalf of the Africans in the global fora and international organisations as a champion of South-South Cooperation. Its non-obtrusive and "share and care" approach matches the traditional philosophy known as Afritude. India has an umbilical relationship with Africa. Its diaspora is industrious and broadly liked and has often generated local goodwill. Africa has also acquired strategic importance for India in its energy security, maritime domain, anti-piracy and even in the Indo-Pacific calculations. We must also give due attention to the Gulf of Guinea through joint surveillance and security mechanisms. Even though we are the late bloomers in the wider region, the SAGAR strategy of India should be able to counter the negative impact of BRI and 'String of Pearls Strategy' if carried out with precision and political resolve by abdicating ad-hoc policy start-ups.
The strategic choices for mutual security that we make must be in tandem with the African perception of their own security needs and goals for their developmental agenda. We must focus on African countries and reach out in the bilateral, trilateral, sub-regional, regional, and multilateral formats. Let the renewed hopes and horizons of the continent be realised and, arguably, we should strive together for an Afro-Asian 21st century.