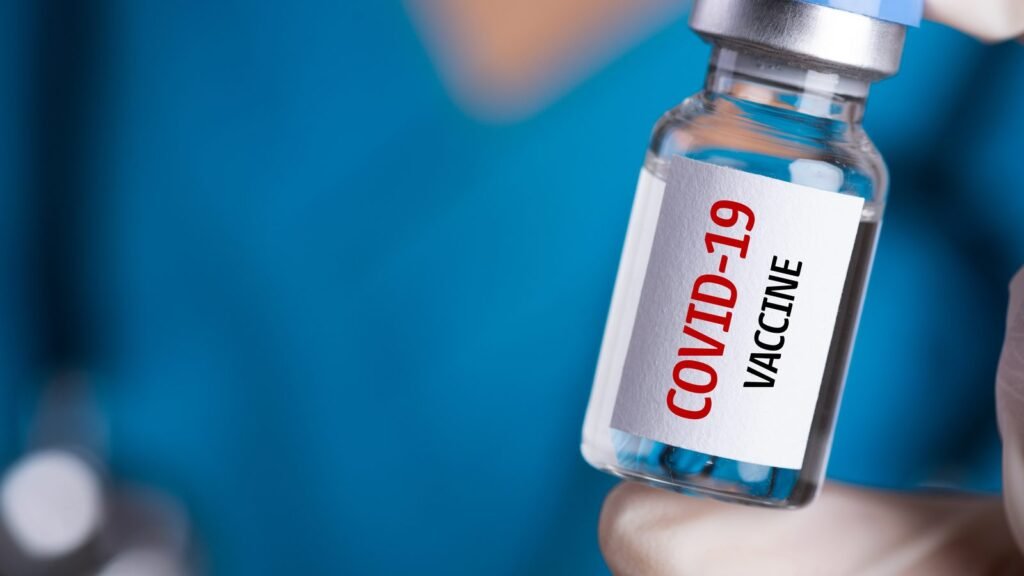 Vaccinations in India began on January 16 with frontline and health-care workers, and till the fourth day, some 5 lakh shots had been administered. There were minor trends of vaccine hesitancy over the safety and efficacy of the inhouse COVAXIN as fewer healthcare workers turned up for their shots. These events highlight the need for creating winning vaccine confidence for the process of inoculation with consent. The success of global access to corona vaccines will require this. Vaccine producers and distributors will have to set benchmarks by initiating meaningful alliances and cooperation towards this goal.
Global Vaccine hesitancy and India's Vaccine Confidence Project (IVCP) through Samvaad and Bhagidari
From a recent global survey by Ipsos (a global market research company), Indians are the second most optimistic regarding the corona vaccines]. But also, an internal survey across 242 districts suggests 69% are hesitant about taking vaccines. This anti-vaccine sentiment and reluctance are coevolving with the rapid and global spread of infodemic patterns including misinformation and deep fakes[5]. Today the global debate of vaccine dissent has projected vaccines as a personal choice and not a social responsibility to protect others. Vaccine debates are influenced and polarized, exploiting the public system's weaknesses for political purposes resulting in distrust towards the government, scientific community, and overall immunization programs given the exceptionally rapid pace at which the COVID vaccines have been produced without the usual years of initial trial and testing.
Development, testing and regulation of vaccine and immunization programs are thorough and efficient processes having multiple stages such as exploratory stage, pre-clinical stage, clinical development, regulatory reviews, approval stage, manufacturing and quality control stage which make vaccines one of the safest and efficient public health interventions. Lack of public confidence can be a threat to the success of vaccination programs. Anti-vaccine sentiments, vaccine hesitancy and vaccine dissent are responsible for decreasing global inoculation, vaccine coverage and an increasing risk of vaccine-preventable disease outbreaks, epidemics and pandemics.
It is now upon India to initiate a 'India Vaccine Confidence Project (IVCP)' to develop confidence in vaccines by communicating its safety, effectiveness, and importance. This would involve:
Efficient administration and storage of the vaccine
Communication infrastructure for real-time monitoring of public perceptions
Effective education and communication of the safety profile of the vaccine
Countering the propaganda, addressing dissent, legitimate concerns, genuine questions.
The government must conduct real-time monitoring of public perceptions, and accordingly communicate strategies to build public attitude, trust and confidence in immunization campaigns. Scientists, public health experts, technology experts and political leadership must address legitimate concerns (rooted in real cases of grave allergic reactions to some vaccines in a minority of the population), questions and communicate the safety profile of the vaccine. Use of social media, multilingual advertisements, engaging celebrities and socio-cultural-religious-spiritual leaders for vaccine education should be considered.
Meanwhile, India has received requests from around 92 nations for the supply of Indian-manufactured vaccines. Maldives and Bhutan have received Indian government's gift, manufactured by the Serum Institute of India (SII) and Bangladesh, Nepal, Myanmar, Seychelles, Sri Lanka, Afghanistan and Mauritius are following up.
At the origin of vaccine science diplomacy is the motivating and inspiring story of the oral polio vaccine. American scientist Albert Sabin developed an oral polio vaccine jointly with the Soviets in 1957-59 during the cold war period. Despite the war, the two countries were able to put aside their ideological differences to allow Soviet scientist Dr Chumakov and Dr Sabin to work together and develop an oral polio vaccine.
Diseases are disablers; trapped in poverty, billions of the population remain at the bottom of the ladder partly because of infectious diseases. The South Asian region has more than one-third of the world's cases of malaria, elephantiasis, leprosy, visceral leishmaniasis and intestinal worm infections etc. The corona vaccine program is an opportunity to materialize the high level of biotechnological sophistication and the incredible scientific horsepower to give a boost to the vaccination programs for the above-mentioned diseases in the region as well. Joint ventures for technology transfer can avoid or abate both conflict and contagion. Nations like Indonesia, Japan, and Vietnam can be capable collaboration partners to work on the present and emerging tropical diseases.
The soft power of vaccine science diplomacy to promote research and development, testing and delivery of COVID-19 vaccine and emerging infectious diseases needs to be explored and established. Lessons from the past such as the cooperative health interventions resulting in global eradication of smallpox and near elimination of polio have critical relevance to promoting global health security. This year, India's leadership at the WHO and UNSC should break the walls of the silos of health and security while furthering India's vaccine science diplomacy initiative. Joint vaccine cooperation could be part of public diplomacy for projecting civilian-scientific-soft power with numerous countries that have either strained or even hostile foreign relations with India.
Thus, India's vaccine science diplomacy initiative will open opportunities to promote and consolidate Indian foreign and health policy, diplomatic relations and alliances between friendly and even adversarial nations. The steps towards this should be as follows:
Developing a special centre for vaccine development (SCVD) for drugs, diagnostics and vaccine product development partnership with multi-stakeholder engagements.
Network of vaccine manufacturing organizations in developing countries promoting south-south collaboration.
Network of vaccine funding organizations for sustainable immunization financing program (world vaccine bank).
Engaging scientists to extend diplomacy, establishing collaborative science envoy programs, joint vaccine partnership
The endgame is no longer how to make the best vaccine in the laboratory, but rather how vaccines will be purchased and used. India must take a leadership role in international efforts to ensure universal or equitable access for low- and middle-income countries to urgently needed vaccines for diseases of pandemic potential. Anti-Poverty vaccine diplomacy to promote health security, productivity and development in the region and beyond could be India's gift to the world.
Indian Vaccine diplomacy initiatives are representative of Indian philosophy and a projection of national strength based on scientific prowess and reputation. India's Vaccine Confidence Project (IVCP) and India's Vaccine Science Diplomacy Initiative (IVSDI) can expand the legacy of Indian foreign and health policy and bring national pride.