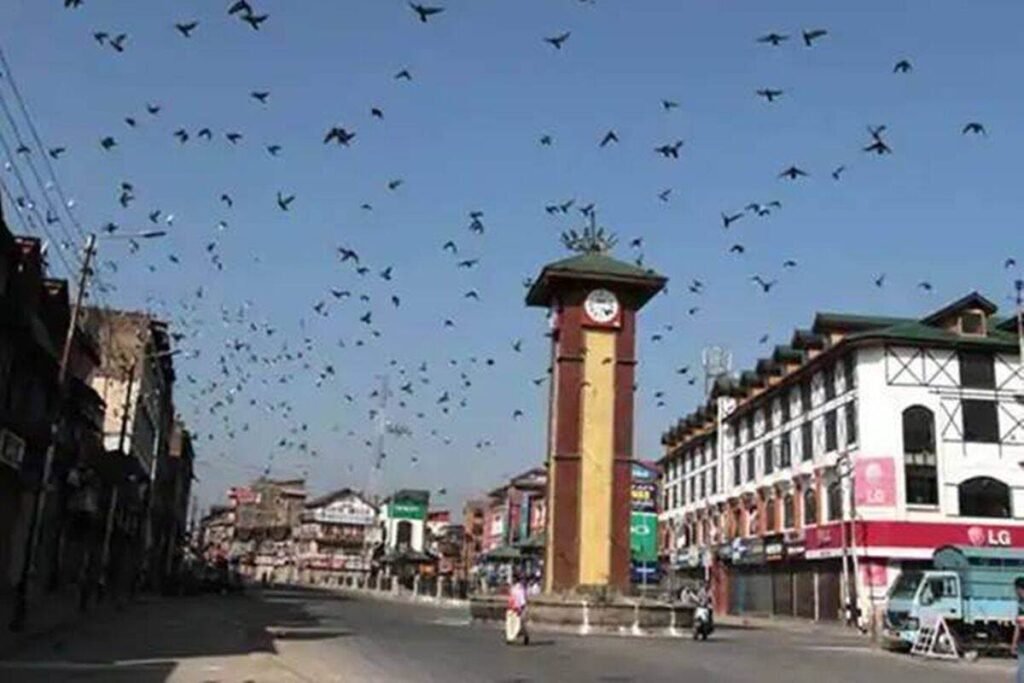 Being a student of diplomacy and international studies, the issue of Jammu and Kashmir has never been evasive from my academic curiosity and research interests, especially when one is an Indian citizen. Quite simply because it has a 'key significance' and relevance for both external and internal factors that relate to India's national interests. And this includes relationship with our immediate neighbor Pakistan, concerns on regional security, recommenced terrorism and most importantly with our constitutional provisions and federal structure of our governance. Moreover, as someone who is passionate about natural beauty, the Jammu and Kashmir is like a 'splendid paradise' that has been beautifully described in the classic works by several poets and philosophers.
Nevertheless, change is something, which is always possible and preferable if it aims for the betterment and empowerment of the common people. States largely direct their public policies to reshape their development priorities and welfare goals. But the problem becomes more challenging when this kind of 'positive change' has to face open contestation from self-serving political groups and their 'unfounded historical narratives' that have been built and cultivated in the minds of people over the period of time to suit their political interests and arrangements.
After spending three days in the Kashmir valley in the recently concluded 10th Young Thinkers Meet 2021 organised by India Foundation, a Delhi based well-established think tank, along with other bright and shining minds from different streams and parts of India, we came to know and also realise that Jammu and Kashmir is more than a study and history of contested claims, broken legacies, invented histories and mesmerising heavenly beauty. There are now other valid questions and concerns on genuine people issues like public welfare, housing and health, municipal reforms, infrastructure development, education and training, gender equality, industry and tourism promotion, better trade and commerce, and scope for investment opportunities and employment generation. Perhaps the Kashmiri society has taken a 'developmental turn' but the politics of the valley is failing to acknowledge that or playing ignorant for vested political reasons.
The first trend that I came across during my visit and also realised in other interactions with local youths was the persisting concern and questions about development in Jammu & Kashmir. Having lost much of their time, lives and resources during militancy and political violence, I found the young Kashmiri is more vocal now with questions and demands for the development in the region. To say, Abdul (name changed) a tea seller in close vicinity of old colonial style Iron Bridge in Pahalgam told me that, "You see how dirty it is around, there is much of tourist inflow with rising footfalls, the city Municipal Corporation needs to be more effective on waste disposal and cleanliness". The efforts to curb 'administrative corruption' in recent years, clamp down on delayed projects and the habit of non-verified public expenditure is no more a government practise in the valley.
The new technology based OMMAS (Online, Management, Monitoring and Accounting System) of J&K Public Works has improved the pace of work on enhancing rural and urban road connectivity. The newly launched 'Mission Youth' program serves as a single window platform for registration under several schemes for the Kashmiri youths. The 17 power projects are likely to be completed next year adding 3500 MW, making the state power surplus. The BEAM model (Budget, Estimation, Allocation, Management System) of public works has brought the 'paradigm shift' in the work culture of the Valley and this was reflected in our interactions.
Certainly while acknowledging the benefits to common Kashmiri from the rising tourism, he also wants the city to be well maintained and clean, in order to be receptive to tourism. The old economic model of Kashmir based on growing saffron; walnut and almond production was more suited to the Kashmiri elite. While rising tourism and other developments brings an equal and open opportunity for growth to the 'Kashmiri subalterns'.
Secondly, the question of development has to be put forward within the framework of respect for Kashmiri dignity and culture. The people in the valley feel proud and are passionate about their rich culture, history, cuisine, language, literature, intellect, music and art, which form the core of what we call Kashmiriyat. In our efforts to build the future of Kashmir, we must always remain considerate to this sentiment and emotions. The call for "Jamhuriyat, Insaniyat with Kashmirirayt", as given by our late Prime Minister Atal Bihari Vajpayee Ji, is the well-settled and largely accepted philosophy in the valley. Any governance reform and model of development must keep this idea well established in its thought and practice both.
And thirdly, the perspective on Jammu and Kashmir need not to be seen from Delhi based journalism only. At the same roadside tea-shop in Pahalgam, another long bearded local youth came abruptly to me and asked, "sir do you see any change, do you like the valley". And then I pushed the discussion pointing to him that of course the place is beautiful, now better secured, people are friendly and welcoming. And then he said, this is a change sir but never gets reported by the media as they show us only as a militant affected place with a fragile security environment surrounded by radical minds. At the time, when much of India accept perspectives from non-resident media groups in the valley, to me it was more necessary to have a 'prudent approach' based on steady exchange of ideas and openness, while seeking for solutions in Kashmir.
More importantly, we need to avoid any 'detached approach' from extant situations while addressing the concerns of Kashmiri's because this will lead to 'radical elements' gaining grounds in the valley.
I am not a man of excelling expertise on Kashmir, but after spending some time in the valley and after interacting with the youths I can certainly say that the process of development is rolling out in the valley. The administration and the people of the valley both collectively need to be acknowledged and appraised for this transformation. Nevertheless, this process of development has to face valid questions on rights and liberty, history and culture, political violence and security, loss of lives in militancy and disenchantment with armed forces and putting right perspectives about the people and the valley. The complexity of Kashmir history is the fertile ground for identity politics. These are all 'sentimental and emotional issues' which occupy and shape the minds of Kashmiri people and need not be put to 'patriotism test' every second day. What they express is the desire for 'development with dignity'. And with the process of development still unfolding. It is the right time if we also consider and address the issue of dignity of Kashmiri's.
To my understanding, the future has to be built on the 'consensual and inclusive model of development' in the valley and this seems to be the right way ahead, as we look forward to complete integration of Jammu and Kashmir with India. The time is not to get lost in the complexity of the past, which suits some sections, rather look forward to 'progressive solutions' on a range of issues that the people of the valley are facing.