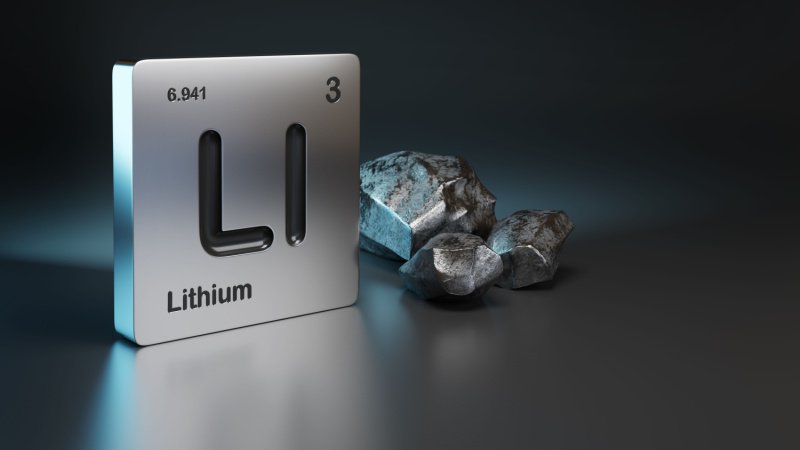 For a consumerist society, an energy-intensive society, nothing is more important than meeting their energy requirements.
Whatever camouflaging images the industrial revolution may have created, coal was the fuel which energised the world then, and then the greedy world turned towards oil, and then to hydel, to nuclear, to all such power sources. The search for renewables has been activated by the volatile situation in the Middle East as much as by the rising concern for protecting the environment. Inevitably there have been shifts in research on all other options than crude oil, from hydrogen to lithium to thorium derivations for cost-effective and sustainable replacements.
For years we have been going through an energy paradigm shift, with Nuclear energy perhaps coming up on the chart, while wind and other renewables are taking the most P.R. space in current times. Lithium, vanadium (redox flow batteries), graphene (enrichment tech), silica batteries, etc., are all being touted as energy sources. The landscape is very interesting. And let us not forget politics.
This is a lithium decade!
What does it mean?
Lithium is a silvery white metal. It is the lightest metal known to man and belongs to the family of alkali metals. Being an alkali metal, it is extremely reactive, in particular with oxygen.
Significance
Lithium is everywhere. If you have a mobile phone or a laptop, you are taking advantage of one of the technological revolutions of the last 30 years: lithium-ion batteries. The battery of an electric car will have about 12 kilograms of lithium in it, while grid storage solutions that help balance renewable energy would need much more.
Lithium has long been used in pharmaceuticals and in the manufacture of grease, ceramics, and glass but has now become the symbolic element of the current energy revolution. Lithium is ubiquitous in our society and plays a role in our lives that could not have been previously imagined, from its mining to its applications in advanced battery materials and pharmaceuticals. Electric mobility will become the new normal. Lithium is the new oil, and it shows every sign of being similar to oil in extraction processes and in its uses for various economic activities as well as in geopolitics. The demand for lithium is increasing exponentially, and it tripled in price between 2016 and 2022. Not only are there many economic uses, there is also a whole lot of science behind lithium that makes it indispensable for mankind. Lithium and its isotopes can provide information on the natural drawdown process of atmospheric CO2 and facilitate control on the climate. Lithium isotopes themselves can help our understanding of weathering; They can also be used to track weathering changes across major climate-change events.
Lithium battery is to the E.V. ecosystem what semiconductor chips are to the electronics ecosystem.
Both are parts of the final product and not the product itself but are extremely critical to the final product. And their shortage can bring contemporary economies to a standstill.
In order to make the world sustainable, a shift to clean energy would bring about a surge in the energy-storing industry in which lithium has a pivotal role. Soon it may become an agenda of discussion on international platforms. Lithium, for now, is precious.
One factor in the evolution of the international system will be the scramble for lithium. Lithium may not be a panacea but it is extremely precious for now. As lithium continues to be used and misused, soon, there will be a new scenario related to its effects on the environment and a different narrative emerging from it.
Lithium isotope evidence from several past climatic warming and cooling episodes shows that weathering processes respond rapidly to changes in temperature, meaning that weathering is capable of bringing climate back under control within a few tens of thousands of years. Driven by its newfound utility, lithium is now sought so much that it has started determining geopolitics.
This geopolitics hinges on who will control lithium, how well-developed electronic industry specific nations have, how much lithium they need and what price they are willing to pay for it.
Where is lithium found?
Lithium is rare in the cosmos, but the formation of the continental crust has concentrated lithium into vast deposits. More than 60% of the total lithium amount (about 26.9 Mt) lies in brines and seawater, especially in Chile, Bolivia, Argentina, China, and the USA. Therefore, great potential exists for obtaining lithium from aqueous sources.
The greatest deposits of lithium are found in what is called the Lithium Triangle. This is an intersection of Chile, Bolivia, and Argentina, known for high-quality salt flats.
Bolivia discovered the world's largest deposits of lithium in the Salar de Uyuni. The latter, the Salar de Atacama in Chile and Salar de Arizaro in Argentina together contain over 60% of known global lithium reserves. Besides, it is also found in the U.S., Australia, Tibet, and, most surprisingly, Afghanistan. Afghanistan's deposits may be as big as Salar de Uyuni. Recent deposits have been found in Africa.
The supply of lithium has not been in line with the surge in demand from electric vehicle makers across the world. China also is witnessing a mismatch between demand and supply, which has led to a rise in prices. While lithium is mostly found in countries unable to use it for economic purposes, the ability to convert lithium into technological and political power rests with China and now India. The USA and other countries follow thereafter.
And the game starts from here.
CHINESE INTENT
The Chinese intent is to control the electronics industry of the world, which, coupled with REE availability in Tibet, makes the PRC a formidable power.
China aims to expand its influence in the "Lithium Triangle" as a component of a broader campaign to establish a near-monopoly in the global lithium market. Its mining operations in the lithium triangle enable China to dominate the market. From 2018 to 2020, China invested approximately $16 billion in mining projects in the Lithium Triangle and is likely to raise its holdings in the region.
China's economic involvement with Argentina's lithium mining industry can undermine future U.S. mining operations in the region. Argentina harbors 21% of global lithium reserves. The Chinese have kept acquiring mining concessions in South America. That includes the Chinese-backed development of a lithium battery manufacturing plant in Jujuy province, the Tres Quebradas project, the purchase of a lithium mining company, Argentinian Lithea, investing $290 million toward the Laguna Verde Project and the acquisition of the Chilean mining company Sociedad Quimica y Minera de Chile's (SQM).
The purchase of these mining contracts enables China to produce 80,000 tons of lithium. In 2021, China imported 39% of Chile's lithium.
Beijing's economic cooperation with Bolivia's mining industry expands China's presence in the country which has the world's largest untapped lithium reserves. China's strategic investment solidifies its cooperation with Bolivia and secures the hitherto untapped lithium reserve in the Salar de Uyuni salt flat.
Beijing's economic dominance within the Lithium Triangle potentially threatens the U.S. defence industrial base which relies on a steady lithium supply; for example, a majority of U.S. military weaponry, navigational, and communication systems utilise lithium-ion batteries. The Chinese inroads reduce the long-dominant US influence on the Lithium Triangle. China already controls approximately 76% of global lithium-ion battery manufacturing, and its future investments will only further increase its leverage in the global lithium market.
Additionally, China deals underhandedly with the Afghan regime and with local militant groups to gain access to the lithium deposits. Some of those groups illegally mine them and use the revenues to fund themselves. Theretoo China competes with the United States.
The Currency war to begin in 2023 with the launch of BRICS currency backed by commodities has started showing effects. The panic button in the West is pressed as strategists call for bringing manufacturing back home from Asia, putting aside climate change mitigation goals and talking about sustainable development. The sale of Lithium from China might be priced in Yuan or BRICS currency.
On 3rd January 2023, Zimbabwe banned all Lithium exports, citing the huge loss of revenues incurred by not building batteries and final products in-house.
INDIA'S ROLE IN WORLD LITHIUM GEOPOLITICS
India has an estimated requirement of about 80,000-140,000 tonnes of lithium in the next two to three years. This could even increase if E.V. production is ramped up.
Electric two-wheeler penetration is expected to account for a minimum of 60% by 2030.
For electric three-wheelers, four-wheelers, and heavy commercial vehicles, it is likely to be 40%, 10% and 5%, respectively, according to McKinsey & Company. India's electric vehicle manufacturing will be handicapped without lithium batteries.
As India is promoting the adoption of electric vehicles (EVs), the demand for lithium-ion batteries has grown exponentially.
India has been at odds with China, a major source of minerals. India needs to develop its electronic industry as well as its electricity storage business to become a leading player in the field of renewable energy and electronics.
The unavailability of Lithium has been one of the reasons why India has been dependent on other countries and has imported 100% of its needs. As per government figures, India imports 173 crores worth of Li from Australia, Chile and Argentina. For Li-Ion batteries, India pays north of $1 billion, most of which goes to China.
Australia is one of the largest exporters of Lithium to India and was the largest lithium producer in 2021. Australia primarily extracts the alkali metal from spodumene, a lithium-bearing mineral.
India is looking for domestic reserves and looking for additional sources of the mineral.
A new development is India's increasing interaction with Africa. African nations have rich deposits of minerals which could give India access to mineral and metal ores such as magnesium ore, nickel ore, zinc, lead, quartz, limestone, alumina, iron ore, copper, and bauxite.
India had a lot to gain here as it has not indulged in debt trap diplomacy, unlike the Chinese. African countries are somehow realising that the Chinese create instability and then take advantage of it. India, on the other hand, has used its soft power for the greater good. India has made many loans to African countries, at the sole condition that they buy Indian goods from Indian manufacturers. African nations have pledged to supply lithium to Indian manufacturers and to export highly prized lithium and cobalt in exchange for loans.
The first traces of lithium in India have been found in Karnataka's Mandya district, a mere 100 kilometers from Bengaluru. The preliminary find is relatively small, with just about 1,600 tonnes of lithium deposits.
However, recently government surveyors have identified 5.9 million tonnes of Lithium reserves in Jammu and Kashmir, a great gift for the nation. The discovery of this deposit implies that India has the opportunity to attract foreign investors looking to expand clean energy generation and EV industries.
With the current figures of available domestic lithium deposits, India has a natural edge bestowed by mother nature in many areas.
Reduction of Imports
India is a major importer of Lithium for manufacturing EVs, Li-ion batteries etc. Now India will be able to sustain its domestic demands and develop manufacturing facilities of various products for which lithium is used.
Boost in manufacturing of rechargeable batteries.
Experts said the cost of mobile phones and electric vehicles would come down once the extraction of lithium starts. Slimming down imports from China can benefit India in geopolitics, giving India leverage against China and other countries.
Employment
Kashmir has been a land of conflict due to foreign interference. Filled with morally depressed youth, India has been given an opportunity to uplift its Kashmiri population by providing employment in quarries and battery manufacturing industries near lithium mines.
Boost to economy
In addition to meeting domestic demand, the discovery of this large deposit of lithium in India could also make the country a major player in the global market. This can not only help India to save forex but also gain by becoming an exporter of a relatively rare element.
Rush in clean energy target
Lithium is needed for manufacturing EVs, solar panels and wind energy systems. As the planetary shift accelerates towards SEGs (sustainable energy goals) India will slim down its oil imports. India is already leading the global race of sustainable energy, and with this discovery, India can increase its lead considerably.
Boost to semiconductor hub
The Prime Minister has announced India is to become a semiconductor manufacturing hub. Semiconductor chips are widely used in every electronic device. Taiwan and China are major producers of chips. The Jammu and Kashmir lithium reserve will give an edge to India in the semiconductor industry. India can tackle the global semiconductor shortage and become self-reliant in the electronics industry
Lithium is used to cool temperature-sensitive elements and can be used in space vehicles and military equipment.
The World Bank has said that the mining of crucial minerals such as Cobalt graphite and lithium will need to increase by 500 percent to meet the global climate goals by 2050. At the current rate of carbon emissions, the world will need at least 2 billion EVs and there could be a lithium shortage as soon as in 2025.
The mineral discovery will likely help the Indian government deliver on a recent promise to increase the number of private electric cars by 30 percent before 2030. On the other hand, it is also likely to give a push to the Atmanirbhar Bharat agenda.
The growing differences between US and China can be felt in the area of geopolitics. This discovery also brings good news to Washington DC as they can turn to India for their EV industry and lithium extraction industry. Hours after the announcement of the Lithium deposits, a US assistant secretary of state for energy resources paid an unplanned visit to India to strengthen cooperation in the production of clean energy.
India is now in a perfect position to become a Vishwa guru in the areas of sustainable economy and energy given the current financial and currency distress in which much of the western world finds itself.
References:
https://muse.jhu.edu/article/874991/summary
http://elementsmagazine.org/author/nicolas-laroche/
https://www.livemint.com/industry/energy/how-india-plans-to-solve-lithium-supply-problems-11648664201746.html
https://money.yahoo.com/india-found-major-deposit-lithium-220559248.html
https://www.statista.com/statistics/268789/countries-with-the-largest-production-output-of-lithium/#:~:text=Home%20to%20the%20world's%20largest,spodumene%2C%20a%20lithium%20bearing%20mineral.