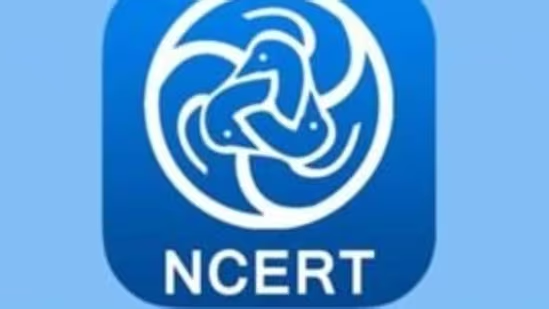 There has been a lot of commotion in some sections of society about the National Council of Educational Research and Training's (NCERT's) decision to a few chapters in science and social sciences, in order to rationalize or reduce the syllabus in response to the Covid-19 Pandemic learning-gap. For this, they hold the Govt. at the Centre responsible. In India, we have a party based-democracy, not a presidential system. Hence, the government in power takes into account its party policies and vision. Generally, the party in power tries to project its viewpoint or ideology. This, the earlier Congress government could do effectively all these years by projecting its ideology or philosophy in textbooks/course books for school children. Usually, the education system in all nations is under the control of their respective governments. Nowhere is full autonomy, as the government of the day wishes to shape the country's future generation in a certain way. Keeping controversies aside, the NCERT says that syllabus reduction is a bid to reduce the burden on students and it has done so, in accordance with the National Education Policy (NEP) 2020.
The NEP 2020 – 4.28. clearly states: "The reduction in, … school curriculum content – and the renewed emphasis on constructivist rather than rote learning … All textbooks shall aim to contain the essential core material (together with discussion, analysis, examples, and applications) deemed important on a national level, …  but at the same time … as per local contexts and needs." In essence, the NCERT's stated objective is to reduce the content load and provide opportunities for experiential learning with a creative mindset. 
Earlier, way back, in the pre-internet era, the Indian educational system followed a bulky content-based syllabus. Unlike today, there was no free flow of knowledge or information from all sides. Then, the education system was teacher-centric. The teacher was the one who used to impart all of the knowledge and students were the silent recipients. Interaction between the two was rare. In contrast, school education, at present, is constructivist and student-centric. In the constructivist approach, the student is the co-constructor of knowledge along with the teacher. As per NEP 2020-4.28, students need to participate together with the teacher in discussion, analysis, examples and application on the topic or subject-item dealing with. By doing so, students are no more passive recipients of knowledge but active participants in the acquisition of knowledge with the help of the teacher. Instead of having to read and understand a voluminous amount of information, the essential core material should be sufficient for all discussions and analysis to take place. That is the underlying principle for syllabus reduction. Moreover, many educationists opine that interaction between teachers and students should lead to brainstorming on the part of the student. In many ways, the core-material syllabus is sufficient. Because not all students are interested in going deep or horizontally to gain knowledge on every topic.
Furthermore, basic core competencies are essential in any subject for all learners. If the content is too large, the uninterested students get bored. For, as far as schools are concerned, the subjects to study are not optional. As per the new curriculum, mainly core principles on each vital subject should to learned by the student. Content-based texts have become redundant in this computer and internet age, as knowledge regarding any subject is a click away. In fact, students could view video lectures by eminent scholars from all over the world on any subject.
Coming to difficulties and challenges for teacher, when only the core is provided, he or she has to lead and get students involved. It is difficult to involve students, generally, in an average school, as they are culturally attuned to passive listening and rote-learning. For many of them, a teacher is an all-knowing adult on his subject from whom they should just learn and remember what they hear. To participate, one needs to have some knowledge (content) on a particular topic and on how to use it. As per the new education policy (NEP 2020), students need to gather knowledge through various sources to participate and engage in discussions. Otherwise, when the student reaches post-graduation, he or she becomes incapable of collecting and gathering knowledge on his or her own. However, many students would like to collect knowledge on the topic digitally and that raises inherent problems. Digital information available to a student is plethoric, contradictory, often unreliable and confusing. It takes a lot of time and experience to shift through the mass of data. Sometimes, it is better to read published books written by subject experts rather than sundry unverified articles available on innumerable websites. Well-stocked libraries usually provide reputable reading material on many topics.
The NCERT reducing the content of core-material to be studied is a welcome step as it is pragmatic. AI and ChatGPT-like technologies are replacing the old educational technologies viz. the overhead projectors with slides, audio and video tapes, CDs and DVDs. However, the new technology is only affordable for the few. Though ChatGPT may make things easier for students, but it takes out the vital effort of memorising, thinking and assimilating from a student, which a traditional teacher is expected to facilitate through guidance and explaining.
All in all, the Indian school education system is a complex one. Since school-education comes under the concurrent list in the Constitution, there are schools that are run by the Centre (like the Kendriya Vidyalayas and Navodayas) following the CBSE and ICSE syllabus and there are state-government-run schools as well as private schools. Hence, with no common system in place, the way education is imparted in all these schools differs drastically. The objective of NEP 2020 i.e., to foster participatory-constructivist learning and encourage critical thinking is an ambitious one. Only if only the school curriculum is streamlined and teachers are properly trained to meet that objective, can it be successfully achieved.