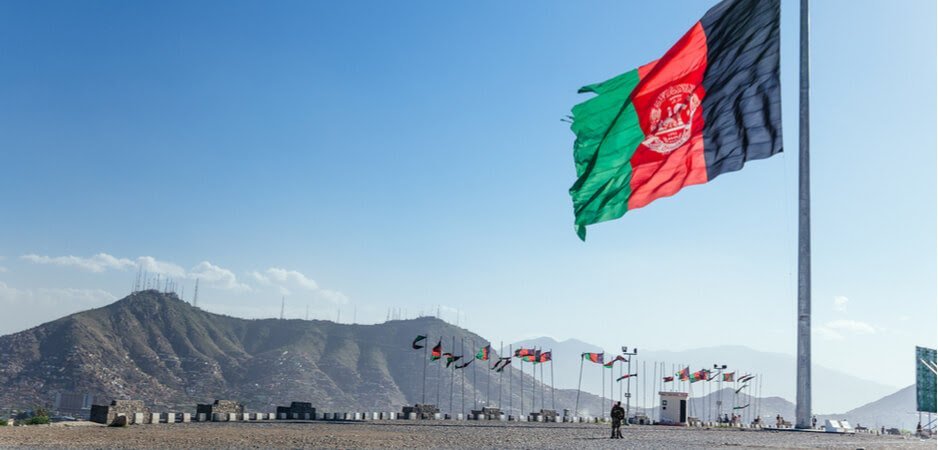 Some two decades ago on 9/11 news broke out, shocking the world that the twin towers had been attacked by terrorists who rammed hijacked passenger planes into them. I was in Moscow with the visiting Indian Minister Late Pramod Mahajan meeting his Russian counterparts. When I broke the news, everybody thought that either I was crazy, or that it was some crude joke. The Minister looked at me in disbelief as he read the slip I passed on to him. As I was heading the Press & Information wing in the embassy and media knew about the visit of our Minister the CNBC editor called me to phrase an immediate reaction to this dastardly terrorist affront. I was always talking about Pakistan's active complicity in cross border terrorism against India and it was the right moment to react. But I guess our consultation and clearance process on such issues takes its own course. By the time we spoke the moment of glory was gone.
A little while later General Musharraf, woken from his slumber, spoke the right words condemning the terrorist acts and extending full support to the USA and the international media flagged it well. Pakistani proximity to the Taliban has remained a key factor since then in its continued relevance to any discussions on Afghanistan. It brought Moscow closer to Islamabad along with the latter's ironclad friend Beijing and for that matter Turkey .
Timing is of essence but in international politics many things are ill timed too. A well-known fact is that Afghanistan has its own chemistry and no power has been able to win it by war. It has been a graveyard of empires. US decided to militarily intervene and Bush vowed to 'Smoke them out'. Islamabad became a partner and a conduit in this never ending war on terror despite the fact that it kept Osama Bin Laden hidden from the clever eye of the Americans until much later.
Eventually Bin Laden was indeed smoked out from the Abbottabad cantonment by the US navy seals one sultry night. The US realised the duplicity but needed the door ajar. Taliban, the baby both Washington and Islamabad had cradled against the Soviets, became the US nemesis and a target and eventually a reason for Washington's ignominious exit from the "Unending wars". Trump's timeline post Doha Accord has been extended ironically from May 1 to September 11, 2021 by President Joe Biden, exactly two decades after the 9/11 event. Who will celebrate what – the folly or the failure?
As the US troops wind down after wasting $ 2 trillion in the mountainous desert with over 2400 US soldiers dead and thousands injured both physically and psychologically, there is a paradox of expectations and disquiet as many are not sure of the outcome. Whether it will bring more violence or societal regression or an increase in terrorism and extremism are open questions. Ironically while many of the regional players scoffed at the US presence, that could become permanent, none wanted them to leave in a hurry. Have your cake and eat it too.
Russians were even accused of fostering attacks on US troops through their Afghan surrogates which has not been found to be true by the Americans themselves once the electioneering is over. Of course, the Taliban wanted the Americans gone years ago. They have not kept their side of the bargain but want the US to adhere to its timeline of May 1 withdrawal. No one knows what the power sharing arrangement between Taliban and Afghan government will be, if at all, and how will they tackle violence if perpetrated by the Taliban, their affiliates or the 'Islamic State' militants.
Moreover, many hope that the gains of the past two decades will not be lost. A whole new generation has come of age which, despite violence and instability has also witnessed the growth of democracy in the country with more representation for women who have acquired a voice and education. It is hoped that Taliban youth would also take a transformed approach as compared to what they stood for in the 1980s and 1990s. The tribal mindset needs a makeover.
As written above, on April 14, President Biden decided to pull out the remaining 2500 troops by Sept 11 from Afghanistan, providing an unconditional edge to the Taliban who may not adhere to the obfuscated conditions of the Doha Agreement with the US. These included reduction in violence and respect for some redlines to complete the Intra-Afghan talks and reconciliation. These were never respected except during the week preceding the signing of the Agreement. An elated Islamic State claimed that "American officials have understood the Afghan situation to an extent and the efforts of warmongering circles have failed.". The extension of the date of withdrawal was seen as a unilateral breach by the Americans and the Taliban leadership urged the US and all occupying powers to stop making excuses for prolonging the war, threatening that "this in principle opens the way for Mujahideen of Islamic Emirate to take every necessary countermeasure, hence the American side will be responsible for all future consequences".
On this backdrop, during his visit to Kabul on April 15 Secretary Blinken claimed "The terrorism threat has moved to other places. And we have other very important items on our agenda, including the relationship with China, including dealing with everything from climate change to COVID,". US NSA Jake Sullivan tried to reassure that "All the United States could do is provide the Afghan security forces, the Afghan government and the Afghan people resources and capabilities, training and equipping their forces, providing assistance to their government. We have done that and now it is time for American troops to come home and the Afghan people to step up to defend their own country".
However, greater worry arises when he says that no one can "(give) any guarantees about what will happen inside" after troops leave. The US has trained over 300000 Afghan forces and might leave behind requisite equipment and may use enhanced aid as a sop in the post-US exit scenario. How effective would these promises be and whether the regional actors will be able to create a safety and security net are open questions?
The Taliban read the US intent and rush to leave rather correctly and hence pulled out of Istanbul talks supposed to start on April 16, they have now been rescheduled from April 24 for 10 days This puts the intra-Afghan talks in jeopardy. Whether these meetings will happen or not remains to be seen even though all regional powers including Russia and China have been supporting them. Turkey tried to woo the US into endorsing them as well. Ankara has close relations with the Taliban and the Northern Alliance as well as with Afghan government leaders. Qatar is on board too. Biden has asked India and other regional neighbours to do more to stabilise Afghanistan while taking credit for doing the heavy lifting: "We went to war with clear goals. We achieved those objectives. (Al Qaeda leader Osama) Bin Laden is dead, and Al Qaeda is degraded in Iraq, in Afghanistan. And it's time to end the forever war."
Could a departing US ensure a regional consensus despite implicit geo-political contradictions among the key actors not only the Afghans but also Pakistan, Turkey, Iran, India, Russia and China at the cost of their respective interests? This seems to be a utopian expectation. In this quest Afghan peace and stability might be a casualty. Anyway, shuttle diplomacy is on.
India has been heavily invested in Afghanistan and has avoided overt engagement with Taliban until recently due to its past experience and fundamental differences and clear redlines. Nevertheless much has changed in the last few years. India was represented at the signing ceremony of the Doha Agreement while the Indian Foreign Secretary was assuring the Afghan Government in Kabul of India's continued commitment.
Pakistan is wary of India's influence at the grassroots level and would not like its big eastern neighbour to be involved in the peace process but the Taliban seem to have changed their approach towards India and regard Kashmir and other issues as internal to India. However, Delhi is concerned with a terror fallout while it advocates an "Afghan led, Afghan owned and Afghan controlled" process, India has supported the reconstruction of Afghanistan and its institutions, infrastructure and capacity building, investing over $ 3 bn since 2001.
Kabul also figures prominently in India's strategic calculations for connectivity to Central Asia and beyond. India's benevolent but firm commitment to people of Afghanistan and the fact that Indians are well regarded by the common people there could give it the edge others may be longing for. While Afghan stability is critical the challenges are equally crucial and must be confronted head-on.