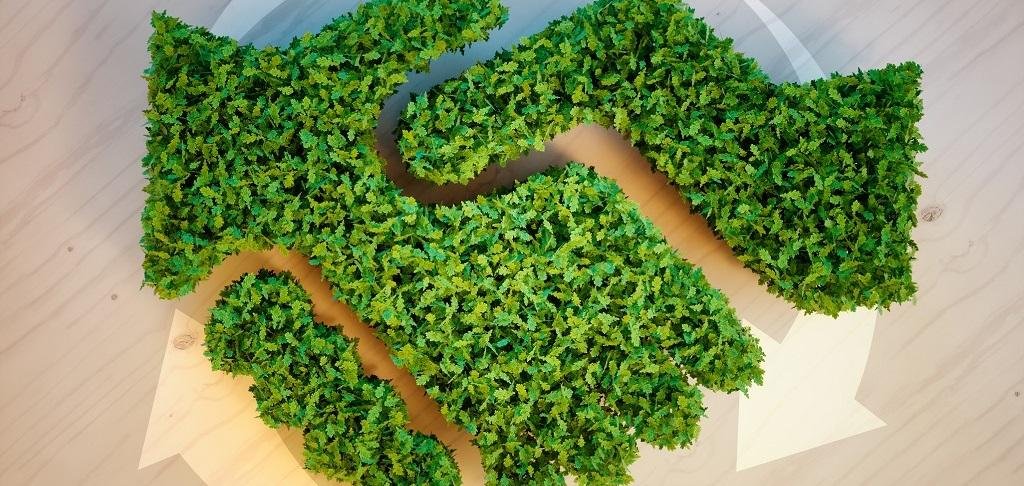 Introduction:
Climate change, with its challenges such as sea level rise, extreme weather events, and drought, is one of the most pressing issues of our time, particularly for the global south. The necessity for international cooperation has never been more pronounced. As a rapidly emerging powerhouse and influential global actor, India's active involvement in climate diplomacy is crucial[i].
The Global South, home to numerous developing nations, grapples with an intensified vulnerability to the aftereffects of climate change. Often, they are hampered by limited resources, hindering their capacity to adapt. India's persistent advocacy for the concerns of the Global South in international climate negotiations is commendable. It emphasizes the "common but differentiated responsibilities" principle, urging historically major emitters to lead emissions reduction and support developing countries financially and technologically[ii].
India's Determining Influence on the Global Climate Discourse:
Championing Developing Nations: India's unwavering position in climate negotiations has always been to safeguard developing nations' interests, emphasizing that historical emitters should lead the charge in emissions reductions and aid developing countries[iii].
Solar Leadership: With the foundation of the International Solar Alliance (ISA) in partnership with France, India has demonstrated its commitment to solar energy, working to make this resource more accessible and affordable for developing countries.
Paris Agreement Affirmation: India's endorsement of the Paris Agreement in 2016 displayed its commitment to global climate action, playing a pivotal role alongside major emitters such as the US and China.
Resilient Infrastructure Pioneering: India's leadership in the Coalition for Disaster Resilient Infrastructure (CDRI) underlines its dedication to fostering infrastructure capable of withstanding climate calamities.
Coalition for High Ambition: As a member of the Coalition for High Ambition (CAHA), India pushes for enhanced global climate response, highlighting the need for aggressive emissions reductions, increased climate finance, and a fair transition to a low-carbon economy.
Challenges and Opportunities:
Balancing Economic Aspirations: India faces the intricate task of reconciling its economic ambitions with its climate obligations, which demands significant investments in green energy and sustainable infrastructure[iv].
Universal Energy Access: Despite its advancements, a considerable portion of India's population lacks consistent electricity access. Achieving universal energy while transitioning to greener alternatives remains a complex challenge.
Financing Climate Initiatives: Procuring funds for climate change mitigating endeavours in India is not straightforward. Collaborations with developed nations for financing remain paramount for India to realise its climate objectives.
Championing Climate Justice: India, with its diplomatic influence, can amplify the voice of vulnerable communities, ensuring climate actions are just and equitable.
Conclusion:
India's role in global climate discussions is reflective of its unique position as a developing and relatively moderate but yet significant emitter. While it has made remarkable strides in climate diplomacy, challenges like sustainable progression and accessing finance for investments beneficial to the climate persist. India's leadership is vital as the world bands together against the escalating threats of climate change. Through astute diplomacy and championing climate equity, India can lead the narrative, offering hope to emerging economies and reaffirming its commitment to ensuring a resilient future[v].
Leaders have acknowledged; "India is a leading voice for the global south on climate change (Biden Before the 77th Session of the United Nations General Assembly, September 2), and we are committed to working with it…"
Further Insights into India's Leadership:
Drawing from its vast experiences in renewable energy deployment and climate adaptation, India can offer invaluable guidance to other developing nations[vi]. By bolstering regional cooperation, advocating for the Global South on international stages, and leveraging its soft power, India can galvanize the Global South toward effective climate action.
Initiating a Climate Action Fund: Establishing a "Global South Climate Action Fund" could provide essential financial backing for climate initiatives in developing countries.
Creating a Knowledge Hub: A proposed "Global South Climate Centre" would pool Indian expertise, offering technical guidance to those in need.
Hosting a Climate Summit: India's suggestion to host a "Global South Climate Summit" in 2024 proposes to establish a platform for facilitating unified efforts and deeper engagement.
By undertaking these initiatives, India has the potential to not only exemplify leadership but also elevate the voice of the Global South in the international climate dialogue.
References:
---
[i] India's climate diplomacy: A rising power's leadership in the global south by Amitabh Kundu in the book India and the Global South: Rising Powers and New Development Partnerships (2020)
[ii] India's climate diplomacy: A southern perspective by Sunita Narain and Harjeet Singh in the book The Routledge Handbook of Climate Change and India (2022)
[iii] India's climate diplomacy: A southern perspective by Sunita Narain in the book The Routledge Handbook of Climate Change and Security (2019)
[iv] India's soft power and the global climate agenda by Navroz K. Dubash in the book India's Soft Power: Strategic and Cultural Influence (2021)
[v] India's soft power and the future of climate diplomacy by Prabhat Agarwal in the book Global Climate Governance: Challenges and Opportunities (2023)
[vi] https://www.hindustantimes.com/ht-insight/climate-change/how-india-s-climate-leadership-is-building-a-better-future-for-all-101693038777756.html