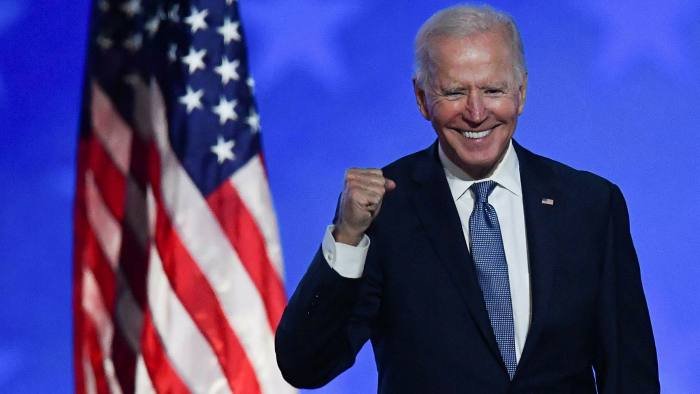 The U.S. elections left the U.S. society deeply divided, is the opinion of all experts. It's no more a melting pot, as was presumed earlier. That Trumpism would still prevail after Trump, is a widespread notion. What has brought the country to this pass is a debatable question. In this election Republicans Vs Democrats, Donald Trump Vs Joe Biden were neck and neck. In a democracy, the winner should get more than half of the vote/seats in the Electoral College in order to rule the country. Certainly, this arrangement was made, because it is assumed that more than half the people of the nation, more than half the time, are correct. The others, in the opposition, are to maintain the balance of power, as power is considered to be toxic if a party or an individual are left unchecked.
Contrary to what was enthusiastically expected by the Democrats, in cahoots with the Left-liberals, there was no blue wave/surge in the U.S. election result 2020. This could be due to the cultural war between the right and the left, as their worldviews run contrary to one another. The Republicans have traditionally taken a firm stand on matters of ethnicity and religion but Donald Trump took that to a different level. He did not stop there; his erratic behaviour in international affairs, his internal fights with the press/media and his tweets-diplomacy, were detested by most well educated, sophisticated people. After the 2016 elections, many felt that Donald Trump was an aberration in American politics. However, that was disproved, as he gave a tough and tight fight to Democrats. Democrats have failed to win a Senate majority. Joe Biden's Presidency will be a tight-rope walk. Biden has to deal with a passionate Republican opposition in the Senate.
In this election, the Left made radical proposals, as policy implementation measures and some leftist intellectuals voiced outrageous comments that strengthened in reaction the right-wing Republicans. It is said that, as a result, many mainstream Democrats also shifted to the Republican side. Of course, the opposite shift also happened, from Republicans to Democrats. because of President Trump's reprehensible behaviour.
The phenomenon called: Donald Trump has many sides. The Founding Fathers of the American Constitution, it is said, placed the Electoral College instead of the popular vote, as a deciding factor, in their wisdom, so that no demagogue could seek/take votes by whipping up emotions and passions in the population. If the popular vote was the only criteria, a demagogue could take it all. However, the same Electoral College helped Trump win the election in 2016! This is the paradox. Next, Trump carried away by his hubris lost the Anglo-Saxon soft touch. He became an irritant to the European countries. Though in parts of West Asia he could get the desired result. Overall, his overseas actions were not fruitful. He had put a spoke in the relations between India and Iran, costing India dearly in terms of oil and gas imports.
Even in this Covid-19 Pandemic year, Trump held large electoral rallies, arguably causing more harm to people's lives. He called Covid-19, a hoax. He strained his relations with western European nations by reneging on the Paris-Climate accord. Similarly, he behaved irresponsibly with other international organisations and also broke ties with WHO. He supported the violent and extremist right-wing elements in society. He propped up extreme evangelical groups that were detested even among moderate Christians in that country. It seems strange that a man who did not know how to hold the Bible properly impressed the evangelical groups in America!
Now, Joe Biden has to rule a highly polarised country. His priorities largely remain internal ones: health-care, employment, restoring some harmony in society. It is said that the Declaration of Independence is paramount to American belief and is the basis on which the American Constitution was drafted. The Declaration has four basic assumptions: all men were created equal; they were endowed by their Creator with unalienable rights; governments were established for the purpose of protecting those rights, and the power of such governments was derived solely from the consent of the governed. Biden wisely distanced himself from the far Left throughout his campaign. He is also known to have some good friends in the Republican Senate and Caucuses. With these cards in hand, he has to take along the whole country with him.
As far as India is concerned there is bipartisan approval of the agreements so far signed by the US Government. The U.S. cannot take on China alone. In any case, Washington needs India and other countries to support its policies. For those who believe that Trump wasbetter positioned to deal with China, it should be realised that although he was obsessively focussed on trade issues, yet he let the U.S. deficit with China increase during his tenure. Trump also walked away from the Trans-Pacific deal. So, for India, either party ruling the U.S. makes little difference in effect, because they both first and foremost, see to American interests and don't take India's into particular account. In any case, India has to be 'Atmanirbhar' (self-reliant) and also get along with all nations in the world when at all possible.