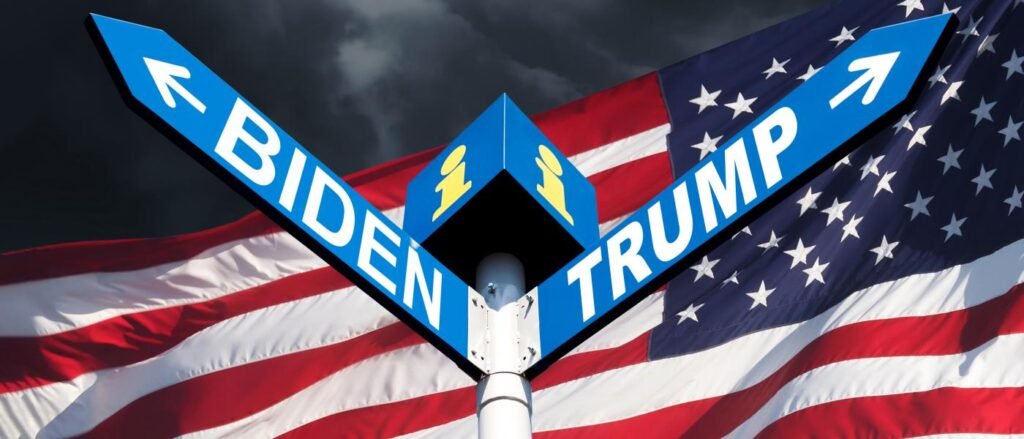 US Elections are a spectacle par excellence. US Presidential Elections have wide-ranging ramifications for the larger comity of nations apart from changing the domestic politics and economics of America. The long list of "America First Amelioratives" has been assiduously implemented the US President Donald Trump and his key foreign Policy tenet of raising the drawbridge around the mythical city on Mount Sion has wide-ranging consequences and doleful impact upon nations such as China and India.
The protectionist accent of President Donald Trump's foreign policy has dealt a body blow to the free trade agreements reached by Beijing and Washington. Going by his nationalist rhetoric and Twitter Diplomacy, the US-China bilateral tryst seems to be coming to an end as American isolationism in the garb of, "America First" makes a return.
The impactful decoupling between China and the United States of America across a vast range of supply chains might be very hard to achieve. Both China and the US are so intertwined geo-economically that on the backdrop of a Quad and many other powers closing ranks against Chinese expansionism a divorce will be extremely damaging to both countries. The ramifications of a commercial or military confrontation can be catastrophic for both the great powers.
Barbara Platt Usher writes for the BBC that, "President Trump has praised autocrats and insulted allies. At the top of Joe Biden's To-Do list is a full-court press to repair strained relationships, especially in NATO, and re-join global alliances. A Biden administration would return to the World Health Organization and seek to lead an international coronavirus response."
Thus the Democrat plank is about fruitfully and gleefully re-engaging with the rest of the World through trade arrangements and global conclaves which have been side-lined by President Donald Trump but the question remains whether Joe Biden, the Democratic candidate, will mollycoddle Beijing in order to repair ties. Will the prospective new Democratic avatar lead to a complete reversal of the American stand against Chinese "intransigence" and will it harden even further the US line against a reinvigorated Russia?
Speaking of substance, if he ends up winning the presidency Joe Biden would re-join the 'Climate Accord' and attempt to bring the US back into the larger fold of the climate change mitigation negotiations. As BBC reports: "President Trump's tariffs policy aims to encourage consumers to buy American products by making imported goods more expensive.
The US has imposed tariffs on more than $360bn (£268bn) of Chinese goods, and China has retaliated with tariffs on more than $110bn of US products. Washington delivered three rounds of tariffs in 2018, and a fourth one in September last year. The most recent round targeted Chinese imports, from meat to musical instruments, with a 15% duty."
Thus, the face-off in the context of trade, business and entrepreneurship has already begun as part and parcel of the transactional quid pro quo which undermines China and United States trade linkages as well as the mammoth Chinese investments in American trade and commerce along with Beijing's share in US treasury bonds. There was a let-off in the trade war in 2017 when President Trump attempted to halve the trade tariffs which had earlier been imposed upon Chinese exports.
The twin pegs upon which the fulcrum of the "bilateral" rests happen to be those of reducing the trade deficit with China and reviving manufacturing in the American homeland. A sensible concern is that the sell-out of American interests might continue as it did during President Obama's tenure, under Biden's watch. Another critical US concern is to deny access to strategically critical technology and cyber superiority to China and other actual and potential rivals.
India too stands impacted as it enjoys a trade surplus with the US and the removal of preferential treatment formerly given to Indian goods has impacted Indo-American relations in spite of their strategic convergence.