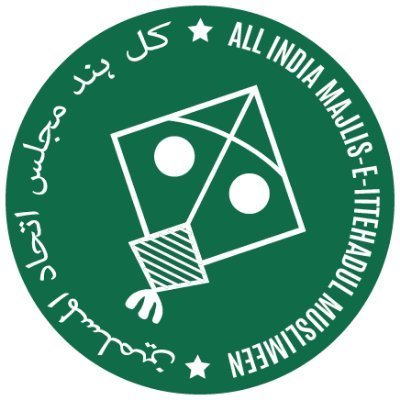 For a long time, AIMIM has been pigeon-holed to particular pockets in the Old City of Hyderabad. Now, Asaduddin Owaisi's AIMIM has spread its tentacles in Maharashtra and Bihar states and would like to test waters in West Bengal and Uttar Pradesh. So, a huge commotion has started among the so-called secular parties and media about where this would lead to. In tightly fought Bihar election, Asaduddin Owaisi's party won five- assembly seats and has nearly netted six percent of the Muslim vote in other constituencies effectively, which otherwise would have been gone to Mahagathbandhan. Like any other political party in India, AIMIM also has an expansionist desire. Nothing wrong per se but there are huge implications that are disastrous for the country.
The origin of Majlis-e- Ittehadul-Muslimeen i.e. MIM then, dates back pre-independence Nizam's rule of Hyderabad state. The Nizam's Government. and its strong-arm, the Razakars led by Quasim Razvi did not want to merge the Hyderabad state into Independent-India. Razakars made an armed struggle. There was mayhem everywhere. Many Hindus were killed and others panicked. By the timely Police Action of then Home Minister Sardar Vallabhai Patel, the Hyderabad State was liberated on 17th September 1948. Every year the state BJP celebrates the Hyderabad Liberation Day, whereas the ruling TRS Party in cahoots with MIM would not. As a matter of fact, Owaisi objects to it by saying that it would cause strife in the civil society.
After independence, the first Prime Minister Shri Jawaharlal Nehru granted recognition to the very Majlis Ittehadul Muslimeen of Razakars, as a political party! The name that reminds the ghastly massacres was not changed. Asaduddin Owaisi though talks on all his T.V. shows about secularism and about respecting democratic values, the Constitution, diversity and the plurality of the country but he quintessentially supports archaic medieval personal law. That can be seen in his opposition to Uniform Civil Code, abolition of the triple talaq (talaqi-ibbidi) enacted by the present BJP-Govt, and his opposition to the Ayodhya Temple construction (being a vociferous member in All India Personal Law Board), Citizenship Amendment Act (CAA) and NRC. To him, India was born in 1947. He has no connection with India's pre-Islamic past or civilization.
Owaisi cites the backwardness, poverty, unemployment etc. of the Muslim-community in India. He sought reservations in education and jobs for the Muslim-community in the state of Telangana and obtained them, though there are no religion-wise reservations in the Constitution. He studied in London, never educates his community on secular matters of family-planning, without which the resources of the country would get exhausted by rampant demographic growth. India's Prime Minister Shri Narendra Modi, in his Independence Day speech eulogized Indians who limited their family to one or two kids, as patriotic citizens.
For Owaisi's narrative (of Muslims being poor and discriminated) to gain ground, there is a backdrop. All these years, since independence, the Congress party made Muslims in India believe that their safety and security depended on its own perpetuation in power. In due course, it started yielding to religious leaders in the community i.e. to mullahs and maulvis. The lives of the poor remained pathetically unchanged. In the BJP-led NDA, whatever pro-poor measures were taken up, such as the Ujjwala scheme, free gas cylinders, shadi-mubarak, Jan Dhan, DBT etc. reached the poor among Muslims as well too for their uplift. Now, the Congress and the other secular parties are feeling that Owaisi's MIM is stealing their votes. That's how they think of the loss of Seemanchal.
The Congress plays different roles in different places. In Andhra Pradesh's (united) legislative assembly, many times the Congress party allied with MIM. The Congress has no qualms about joining hands with the IUML in Kerala or the MIM in Hyderabad. In the South, the Congress does politics differently from the North. In Bihar and Maharashtra, the Congress or the other secular parties did not like to touch AIMIM with a barge pole. They did not want to hurt themselves with the majority of voters by aligning to a Muslim-party but they still garnered Muslim votes in the name of secularism. Strangely, in India, being associated with Muslims or seeking their votes is described as secular politics.
The Shah Bano and Ayodhya temple issues led to the downfall of Indian secular parties that always pandered and depended on Muslim votebanks. The Congress is facing a double whammy. On one side, the Hindus are unhappy with its Muslim vote bank politics and on the other side, the much-desired Muslim vote is taken away by the MIM. Be it as it may, this Owaisi factor in politics is worrying, because he uses secularism, as a convenient tool to promote communal politics. He says, he stands not for Muslims alone but also for Dalits and other backward groups, knowing pretty well that they can give him enough margin to win more seats. He joins with minor parties like the BSP and Kushwaha party in Bihar to increase his electoral tally.
In West Bengal, the Trinamool Congress is of the opinion that Assaddudin Owaisi is an Urdu-speaking Muslim who may not have much appeal for the Bengali-speaking Muslims. This argument defies both history and logic. They should mull on why other regional leaders could not come to North India to appeal and contest. The reason is that the states are mostly linguistically defined. Owaisi can make inroads outside his home turf because he represents a pan-Indian religion. The ogre of confessional identity politics that Mr. Owaisi is unleashing can harm national unity. To those who say he is an answer to BJP politics, it should be pointed out that the BJP's agenda is cultural rather than religious like the AIMIM's.
In the long run if the secular parties of India want to have ties with the AIMIM, they will have to pay a huge premium. AIMIM may bargain for reservations in education, jobs and seek proportional representation in state assemblies and parliament. This is nothing short of going back to the pre-Independence era with separate electorates which resulted in the country's partition. So Owaisi's rise is a cause for alarm among nationalist thinkers.